What Our Customers Are Saying About Pet Tags Australia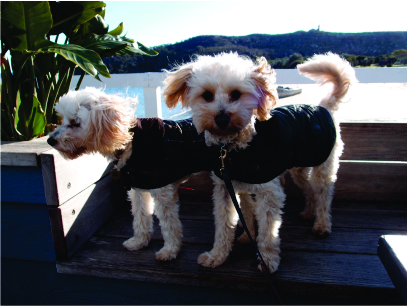 Love your tags...they are the best. Nadine, Watson NSW
The tag is great and your service is fantastic. Gail, Pascoe Vale South Vic
We live near the ocean, and your brass tags seem to be the only ones to survive the salt. They are terrific. Janice (& Digger) SA
Thanks for my pet tags. They look fantastic and the quality is first class. Kelly, Canning Vale WA
They are great tags. My other dog has had her brass one for around 8 years and it's in the ocean constantly..not a mark on it. Tanya, Qld
I received the tags and am so happy with them. I will recommend your company to others in need of such. Bev, Geebung Qld

Compliments and cheers for your excellent dog tags. Marion, Viewbank Vic

The tags arrived today and they are perfect as always. We have been buying tags from your company for 14 years and I am so impressed by the quality. Cathy, Grafton NSW
Thanks so much for the excellent service....the new collar fits perfectly and the tags look great on both the dog and the cat. I will be recommending your site to all my friends. Kate, South Hedland WA
Thank you for Lulu's lovely tag. It not only looks great but is easy and clear to read. I will be passing your address along to my friends.
Judith Tamborine Mountain Qld
My new cat tag came today..just 3 days after my mum ordered it. Thanks for the speedy service. Mum is very happy that the tag came so quickly because I like to 'explore' and she was worried that I might get lost. Tiger Samuels Morley WA
I bought a tag from you about 6 years ago. It has lasted very well. The only reason I am getting a new one is that I've moved house. The aluminium tags only
lasted a year at most and don't cost much less than these stainless steel ones. Thanks for an excellent product. Jennifer  North Hobart TAS
Thank you so much for my brass pat tag - I love it! The service was prompt and the quality of the tag unsurpassable. I will be back for the next one (and many more products). Neha Sydney NSW
Thanks heaps, these are the best tags ever. I have been using them for over 10 years now and the very first tag I got is still going strong. Jodie Port Macdonnell SA
I have used your company for getting dog tags for my last 4 dogs...they last the lifetime of the dog and the ring is a good strong one so it never falls off. Elissa Strathmore Heights Vic
Got the tags. Great work, great service. Thank you.
Dominic Box Hill North Vic
I purchased a small brass bone pet tag nearly 17 years ago and it is still as good as new. I bought a bling tag for my other dog and it almost worn through. Not worth the money
.

Sue, Knoxfield Vic
Just received my tag (the second one I have ordered from you). As expected, it's perfect. What a superior product. Thanks .Leigh Sydney NSW
Collars arrived today. Both Lex and I are very happy. Collars are great and Lex is looking very swish. I have enjoyed doing business with you. Keveena St Ives NSW
Outstanding service & what an excellent quality product! Well done. I ordered a tag for our new little adopted cat on a Sunday and received it on the Tuesday, such speedy service is very much appreciated. The quality is fantastic. I ordered a tag in stainless steel and it looks fabulous. Alison Perth WA
I received my order yesterday and Max & Lachie are thrilled with their new name tags. They look good and are very easy to read and make a new and nice low sounding tinkle (brass). Thank you for your excellent service. Julie Yeronga Qld
Thank you so much for the order. So efficient and perfect.. Caroline Spearwood WA
I received the parcel today and I am very impressed with the tags. Thank you for such a lovely professional job both in your workmanship and in conducting your business.
Johanna Georges Hall NSW
Thank you. All my pets have had your tags for decades. They last so long I only need to get new ones when a pet dies or I move house. Chris Bundoora Vic
Thanks so much for our tag. Very impressed as we only ordered late on Monday and it's already here in Albany on Thursday. Jordyn Albany WA
I received my 3 brass tags yesterday and justwant to say thank you very much.I am so pleased with themjust as I was when I purchased from your company 16 years ago.Your service is prompt, outstanding and very much appreciated. I will be sure to tell my family and friends for quality, exceptionally good prices, great service and who supports such important causes as the RSPCA and Cat Haven to shop with Pet Tags Australia. I know I will be shopping with you again. Jennifer Chapel Hill Qld
Just wanted to say how thrilled I was with your product. Fabulous quality, very classy, efficient service, fast delivery, easy to order, great choices. Absolutely 11 out of 10. Antonia Mt Claremont WA
This is the third time we have ordered your pet tags. They are great quality. Thank you. Murray Emu Plains NSW
Our other dog has still got her original tag from you guys, it has lasted 10 years. Thank you for making such great products. Andrew Maroochydore Qld
I only use your business to get my pet tags and recommend you to other people. They are an excellent product. Sue Williamson Eden NSW